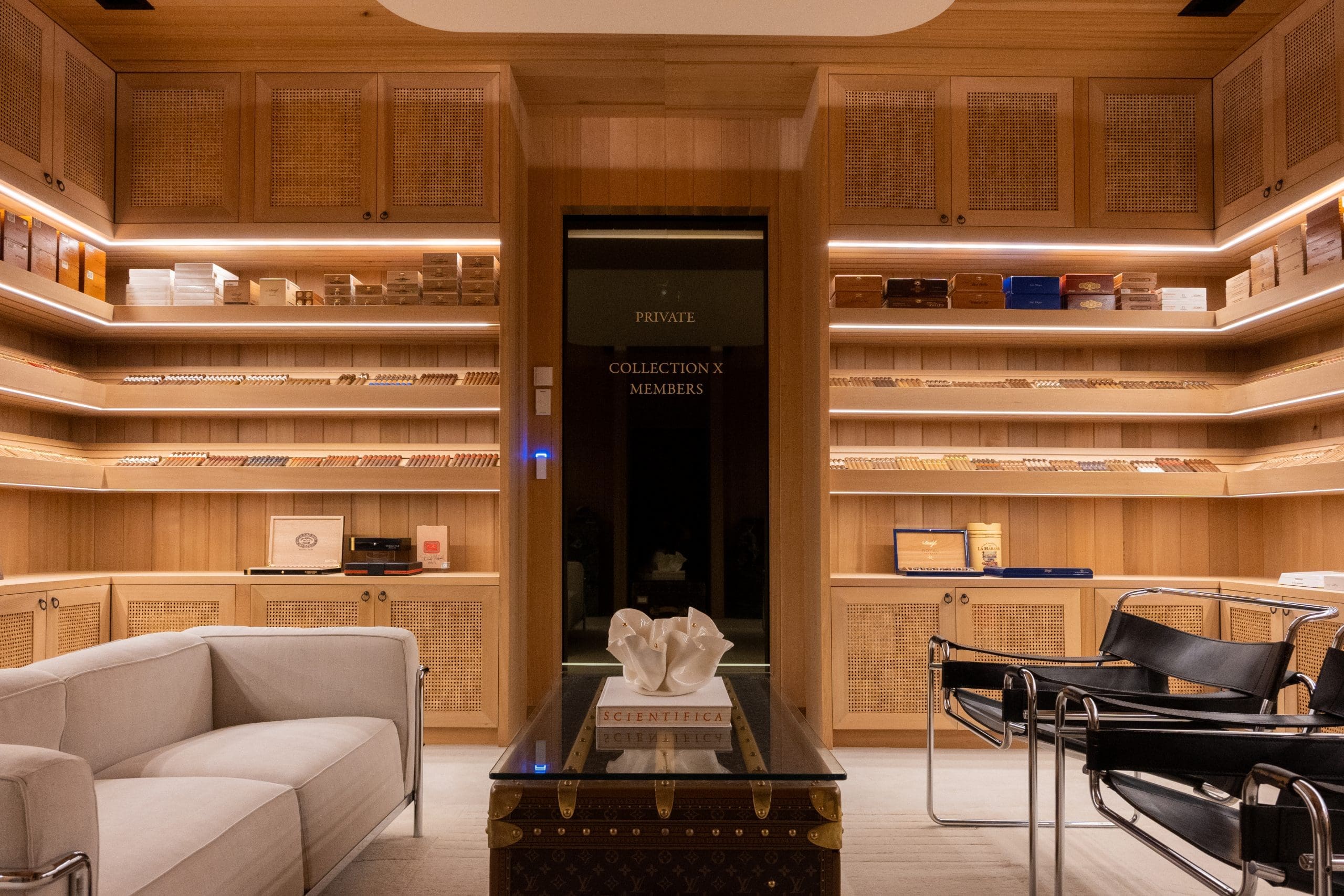 One Of A Kind
We all have a hobby or an interest outside of our day-to-day work lives; maybe even into collectables. Imagine making that hobby or collection into your own business. That's exactly what Hollie Taylor and Glenn Mackay did!
Glenn has been a keen collector of cigars which has become a real passion for himself and Hollie, and they wanted to share their passion with other cigar aficionados and provide a quality service as well as a luxurious customer experience. They wanted to make something that was a true expression of themselves, and this is how The Index Luxury Cigar Purveyors was born.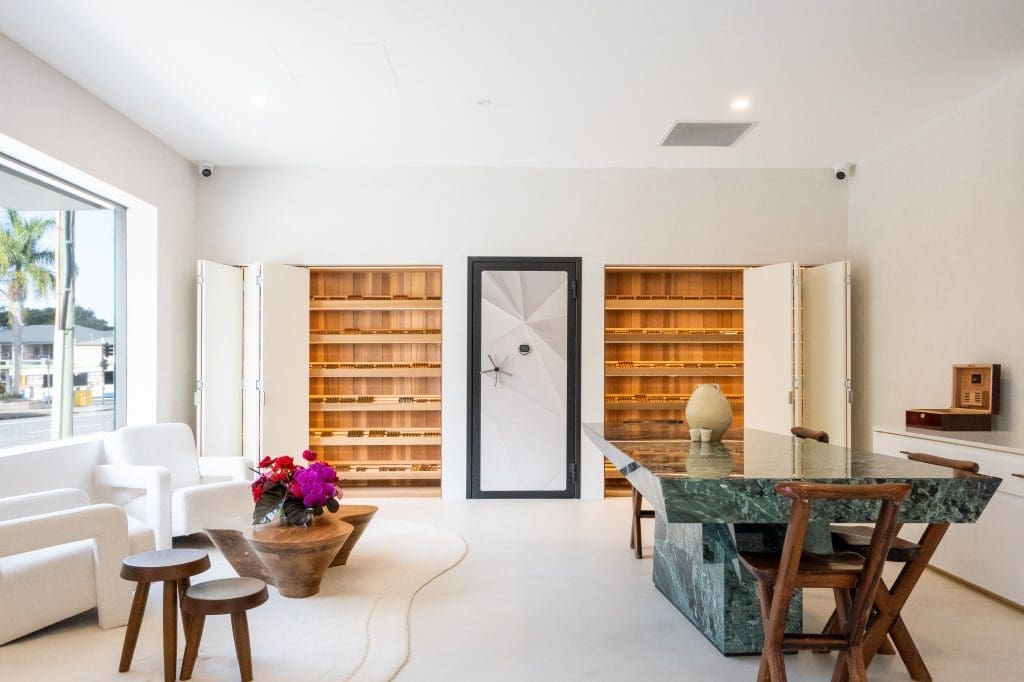 Cigars are like a good wine, they age gracefully if kept in the right conditions. If you aren't a cigar enthusiast, a fun fact to know is that to preserve a cigar it needs to be in a controlled environment, which is done so by a Humidor. On newair.com's blog, it best describes a Humidor as "a storage container that is designed to help maintain a particular relative humidity level. This is critical for cigars" or Wikipedia explains it as a "humidity-controlled box used primarily for storing cigars".
To bring Hollie and Glenn's passion to life, they needed to have only the best contractors and engineers to create a one-of-kind Humidor to house their cigars for sale, as well as house their exclusive Collection X member's cigar collections. A good friend recommended Voltora Industries and that's how we were involved in what Managing Director Tory calls "one of the most fascinating projects to work on by far".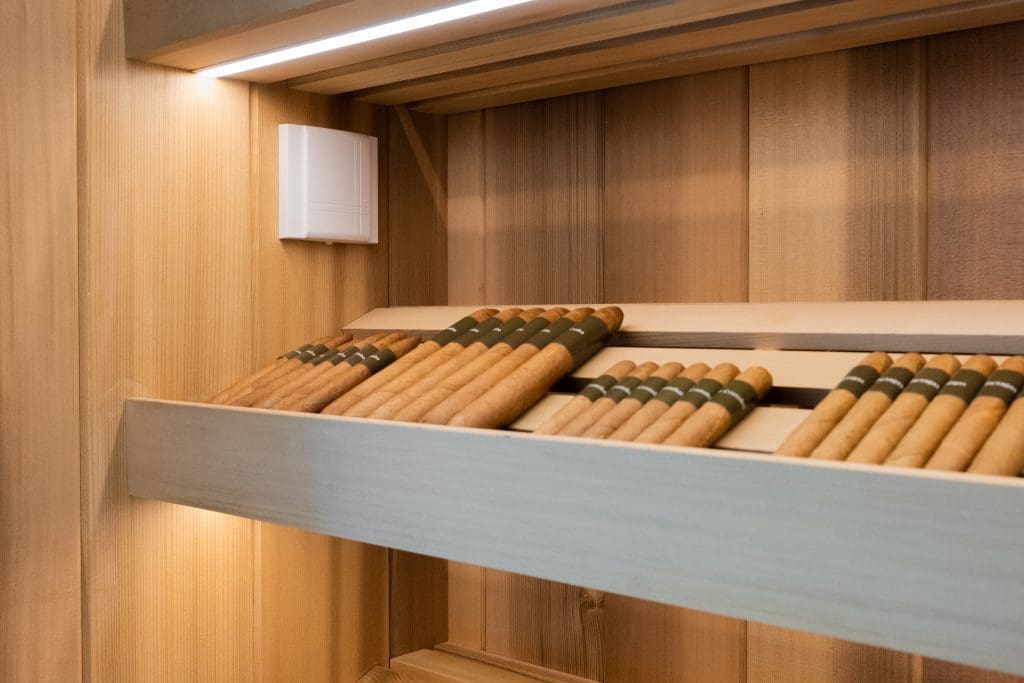 Voltora not only completed the full shop fit out including all lighting Installation, automation and control, access control, intrusion alarm, and CCTV but also worked on the design and construction of the Humidor through the air conditioning and humidifying. The specifications for the Humidor were to be at 20oC and at 66% humidity all year round. Working together with Glenn, Hollie and other specialised contractors, we were thrilled to be able to achieve this as accurate to less than 1% – what an accomplishment!
The full shop fit out took 12 months, which is long for a commercial or retail fit out, however nine months was spent on the Humidor alone, which Hollie calls "the beating heart of The Index". This time was needed due to all the hard work being carried out to make sure all specifications were met. Hollie speaks of the how their "recipe" is an intentional departure of what is in the marketplace, not only because it's their passion but they want to make it a luxury experience for their clients. To help create this, the aesthetics of the Humidor was carefully worked on, and they individually picked every single slat of untreated cedar to make sure it was the right ombre of colour throughout the entire room.
"The Index stands out because it's a true expression of Glenn and I – we are a departure of what is pre-existing in the marketplace – it's our passion project."
– Hollie Taylor, Co-Owner, The Index
The passion behind what started out as an interest of Glenn and Hollie's – you can truly see this reflected in The Index and the luxury and quality it boasts. We would like to thank Hollie and Glenn for making us apart of this journey and for their time to learn more and share their story.
Visit The Index in-store or online now.
Lets get started