Picture this…
It's evening, you're walking home, and as you approach the driveway the kitchen lights switch on, your smart speakers croon out some music, and the air conditioner hums to life. You open your front door with a tap of your finger, before walking inside and turning on the oven with your smartphone in preparation for dinner. It may sound like something you'd see in 80s sci-fi, but creating this kind of scenario isn't too tricky. These days it's not too expensive to get started, and you can do it using off-the-shelf internet of things (IoT) gadgets.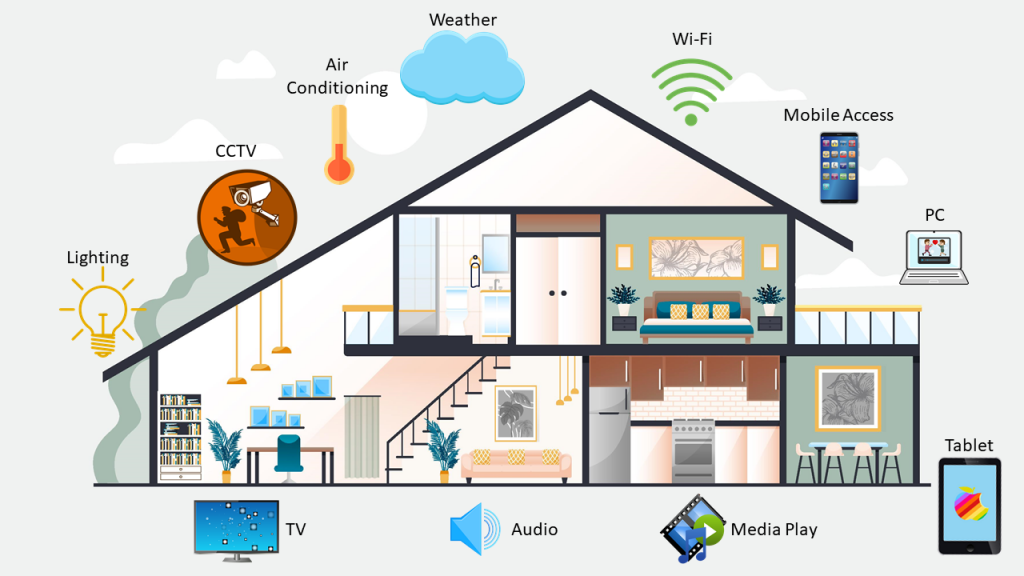 What is Smart home?
The smartification of your home may be inevitable.
In 2015, the average Australian household had nine connected devices. It was 17 in 2018, and by 2022 it's expected to reach 37. That's a four-fold increase in seven years. Many of these new gadgets will be part of the internet of things – household appliances made 'smart' through internet connectivity or by connecting to other smart devices via your Wi-Fi router. A smart home can have many or just a few of these gadgets. With each one you add, your home gets more connected.
In days gone by, IoT devices were largely limited to simple commands such as turning on and off, setting temperatures, alarms and so on. These functions were also only available in a handful of proprietary products. You had to access each of your gadgets via different apps, and many of them didn't work with both Android and iOS (iPhones and iPads).
Today, almost any appliance you can think of from big name brands such as LG, Samsung and Sony, has some form of 'smart', technology built in. This, combined with the advent of smartphones, tablets and smart assistants that are used to control smart products, has made IoT devices more accessible to the average person. Making a smart home is largely plug and play.
There are three main ways you can use most smart home gadgets:
1.    Apps
There are still plenty of different apps, but most products have them for both iOS and Android, and manufacturing brands tend to use just one app to control all or many of their devices. However, these manufacturer apps still often don't play nice with other brands. Exceptions such as the Google Home app can let you control multiple devices from one place, though often with a reduced suite of features.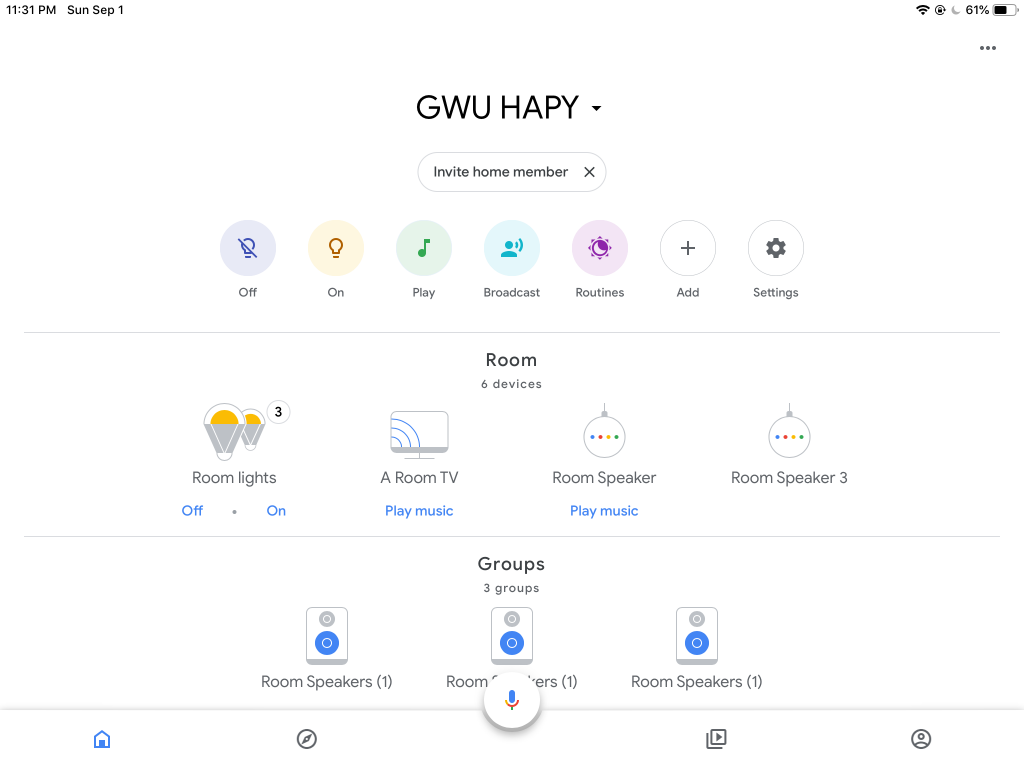 2.    Smart assistants
Smart assistants such as Google Assistant, Siri and Alexa can be the central hub of a smart home. They're not mandatory, but they make life easier by controlling all your devices from one spot using voice commands.
Android phones come with Google Assistant on board, and iPhones have Siri. No phones have Alexa built in, but you can buy a smart speaker with any of these three assistants built in. All you have to do is give the voice command to activate your assistant, then tell it to do something. For example, "Hey Google, dim the lights in the lounge room" or "Alexa, play something romantic from Spotify".
Once you get more comfortable with your gadgets, apps like If This Then That (IFTTT) let you create your own voice commands. You might program a smart assistant so that the command, "It's movie time" dims the lights, turns on your TV and makes sure there's no music playing anywhere in the house.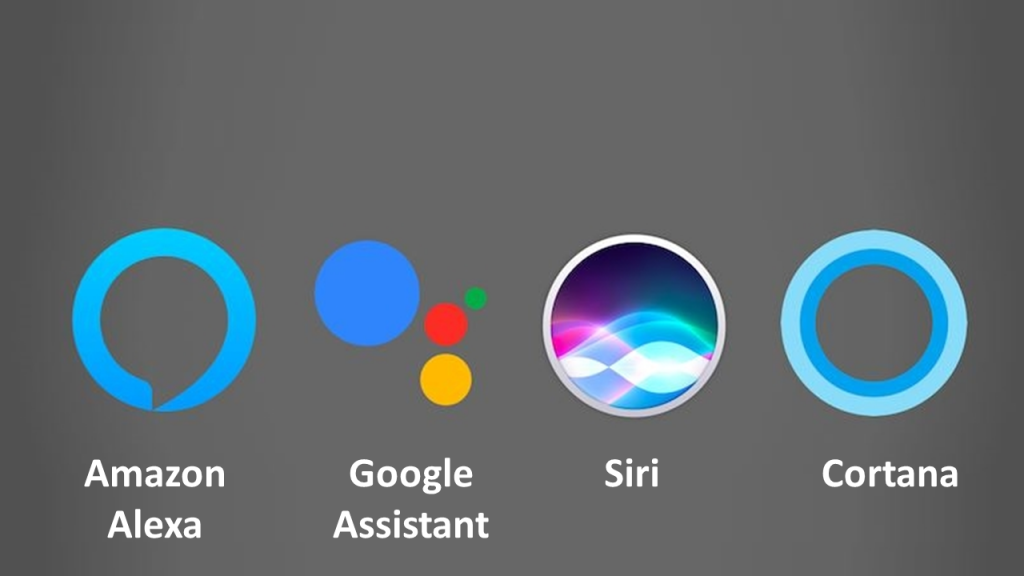 3.    Automation
Some apps and devices can talk to each other without you acting as the go-between.
Set the coffee machine to start brewing and lights to turn on as soon as your morning alarm goes off, or have the air conditioning power up when your smartwatch gets within 500 metres of home.
Different brands often still aren't great at working with each other directly, but IFTTT can make apps and gadgets play nice even if they weren't designed to.
The smart speaker revolution
Smart speakers with inbuilt smart assistants, such as Google, Siri and Alexa, have become an integral element of home automation. Like your smartphone or tablet, a smart speaker can be used to control other smart devices. You simply make a statement such as "turn on the television" and the smart speaker will tell your smart TV to turn on. Almost all brands integrate at least one of these assistants:
• Google Assistant
• Alexa (Amazon)
• Siri (Apple)
A proprietary alternative (Samsung has developed Bixby, and LG has ThinQ, for example).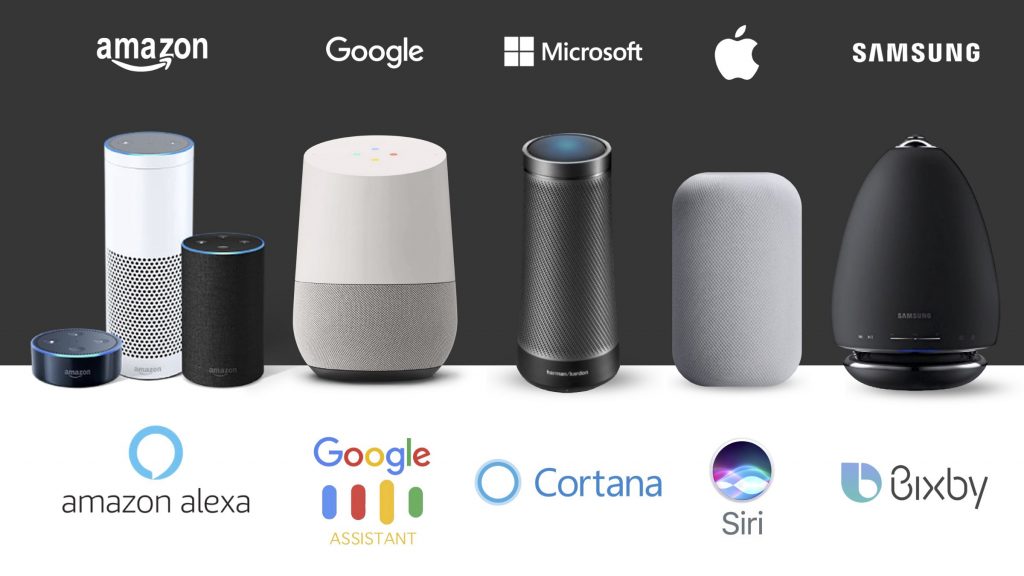 Google Home and Alexa
Aside from Samsung, most companies with proprietary systems also support Google, Alexa or both. This gives consumers the freedom to control a range of smart products from different brands, with a single speaker. Many products also work with Apple's Siri assistant, but only Apple products such as iPhones, Apple TV or the HomePod smart speaker have the assistant built in to act as a central smart hub. Manufacturers are gradually adding these assistants to other devices as well. New-release TVs can accept the same commands as your phone or smart speaker through a microphone in the remote control.
One good example of this tech in action involves telling Google to put a live feed from your front door security camera on the TV so you can see who's at the door. These assistants will also arrive in cars in the coming years. The price of a smart speaker doesn't affect the quality of its built-in smart assistant – only the sound quality and any other features it may have, such as whether or not is has Bluetooth.
What is home automation?
Home automation means using technology to automate or remotely control various household functions. For example, the operation of lighting, heating or entertainment devices. This typically requires the install of dedicated wiring and computers.
What you need to know:
1. The purpose of home automation is to make homes simpler, better, or more accessible.
2. Just about every aspect of the home can be automated, if you can imagine it, it may be possible.
3. Home automation is not one technology, it's the integration of multiple technologies into one system.
Common uses of home automation
Also known as 'smart homes', homes equipped with home automation technologies offer a range of features. Common uses include:
Remote climate control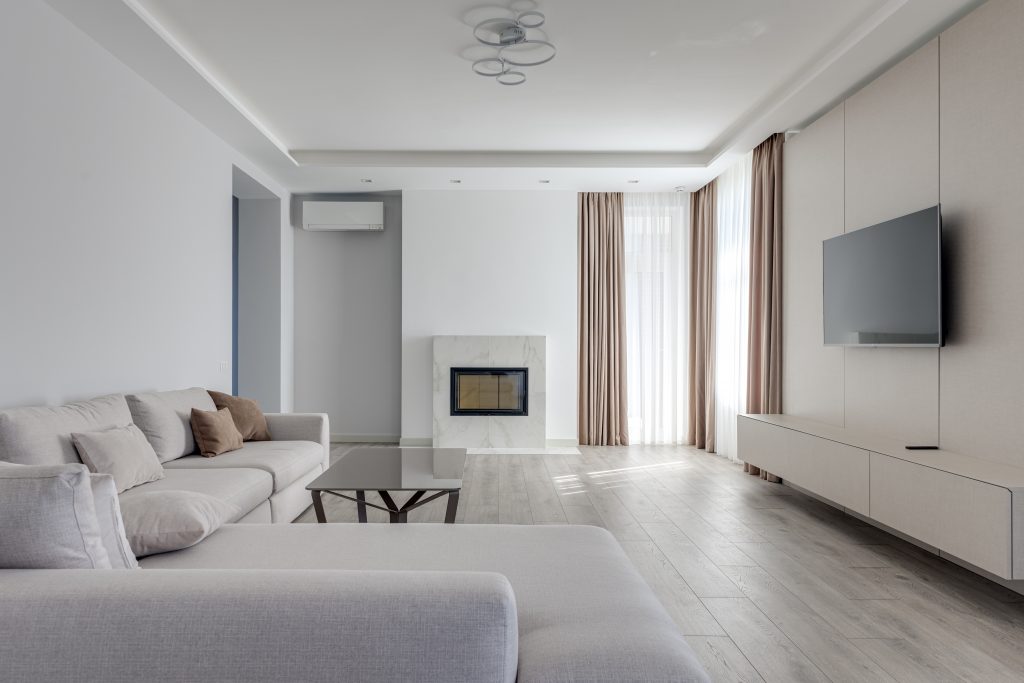 Control the temperature of your home via your smartphone from anywhere with an internet connection. Turn on the heat ten minutes before you arrive home from work and walk into a perfectly warm home.
Programmable events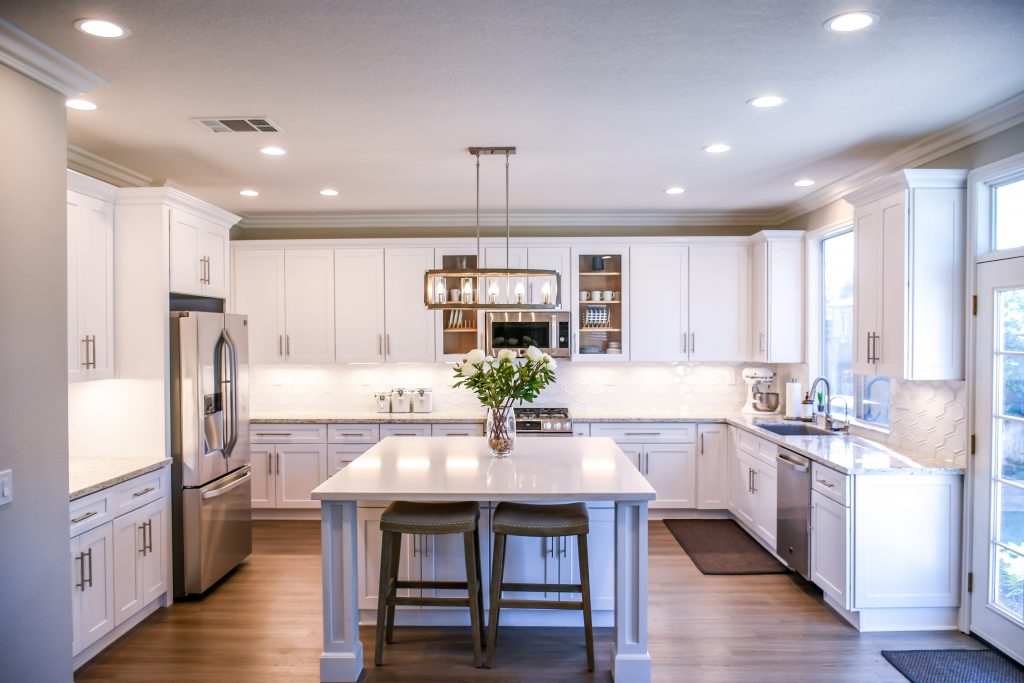 Program your lights, heating, and/or entertainment system to turn on automatically at a certain time. So, you can wake up in the morning to a pre-lit, pre-heated bathroom with your favourite radio station playing.
Energy efficiency
Energy management systems allow homeowners to target energy usage and to reduce energy waste. This lets people only heat and light rooms in use, while automatically switching off systems in unused rooms.
These are just a few examples of what is possible with home automation. The beauty of modern automation systems is that they can be tailored to match the user requirements, whatever they may be.
Who uses home automation?
Home automation is used by a wide range of people for a variety of purposes, including:
1. People who just want a better home.
Home automation is primarily used by people who just want a better, more connected, and more easily accessible home. Whether for simplification of everyday tasks, enhancing of entertainment experiences, or security, home automation makes home better.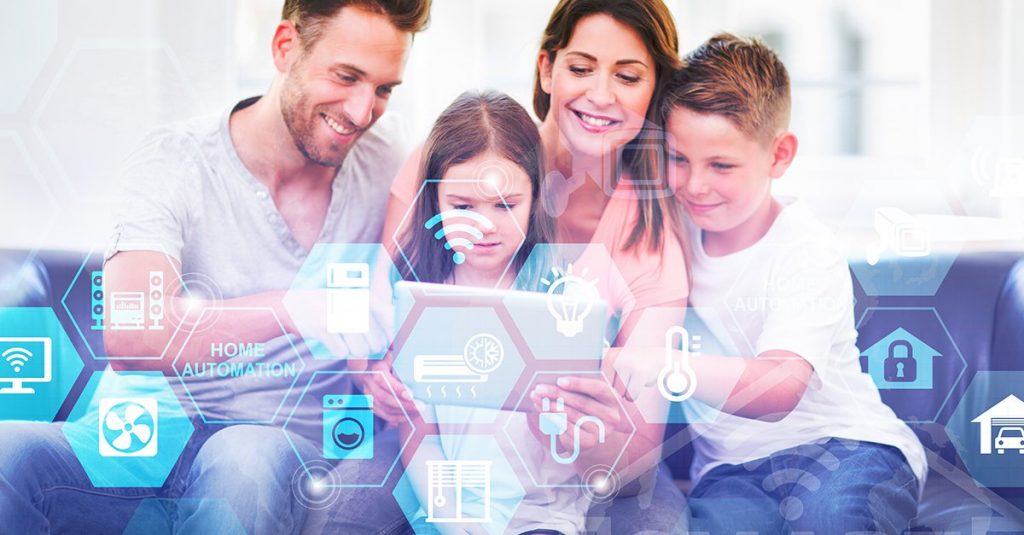 2. People with a disability.
Living with a disability poses unique challenges. Today, more than ever home automation technologies are being used to meet people's unique situations and abilities. In these cases, automation can help people to gain additional independence while enhancing ease of living. Here are some examples of common ways that home automation and smart homes for disabled persons are being used to enhance lifestyles.
• Limited mobility: For those with limited mobility lights, blinds, heating, and more can be automated and operated with the touch of a few buttons via an individual's smartphone or tablet computer.
• Sensory disabilities: For people with limited hearing, vision or spatial awareness, voice operated devices or devices with pre-programmed commands can take the difficulty out of everyday tasks.
• Intellectual disabilities: One touch shower systems, automatic bedding and cooking systems are giving persons living with an intellectual disability and their carers greater independence and freedom.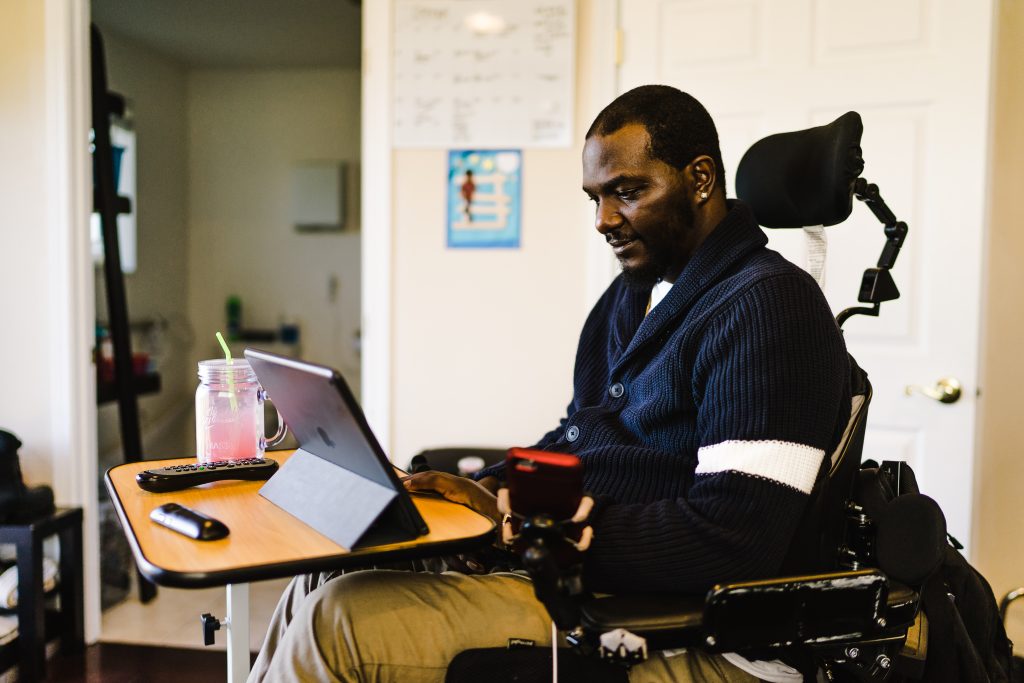 3. For carers and family members.
In instances where people require full-time care or assistance, we offer a range of systems that help the person with a disability, their carers and family members.
• Motorised beds and chairs: Can be implemented to assist carers with mobility, while reducing the chance of injuries associated with lifting.
• Automated bathroom facilities: Showers and basins can be equipped with automatic temperatures and one touch controls to make personal grooming easier.
• Security and CCTV: These systems can be implemented for greater peace of mind and ease of access to emergency services should the need arise.
Smart homes for disabled persons can enhance the lives of the whole family. They can enrich lifestyles and make caring for a family member with a disability easier.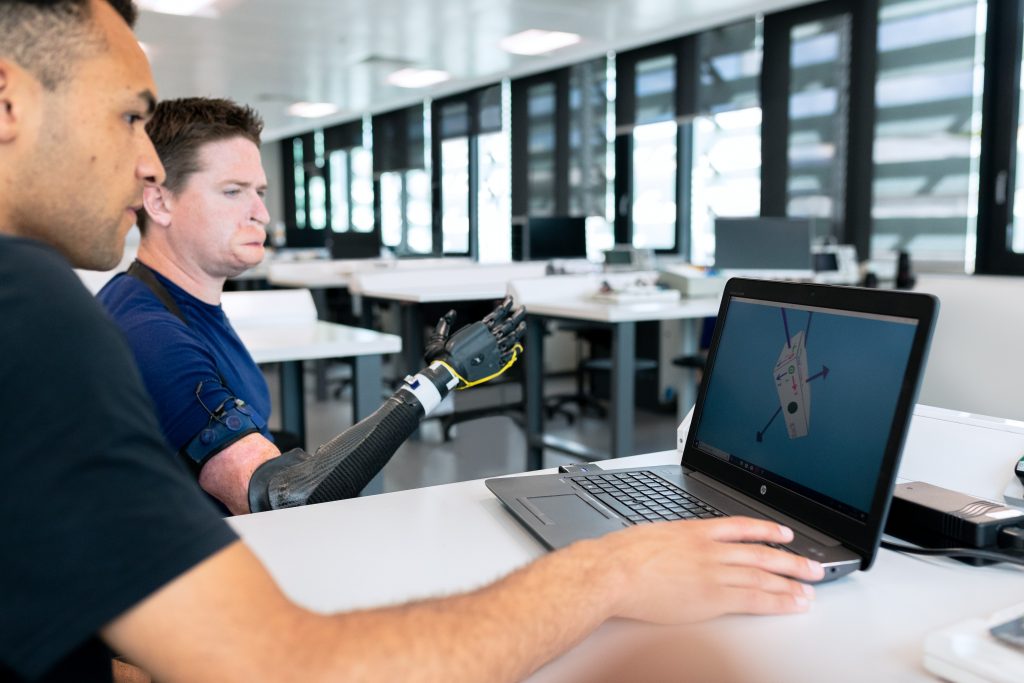 4. Elderly Australians
Home automation can also be used to help elderly Australians to retain their independence as they grow older and require more assistance with home living. This can be a good option for carers too. Technology is enhancing the lives of all Australians, young and old. As family members, such as parents or grandparents become older, they often become more dependent on their children or other relatives. It's part of life and part of getting older.
Innovations in home automation are helping elderly citizens to retain their independence. It's enriching their quality of life and taking the hassle out of previously difficult tasks. However, this doesn't have to mean surrendering independence completely. With home automation, elderly family members can retain more of their independence than ever. For example, smart home technologies such as camera and locking systems are providing solutions for the sight and hearing impaired, as well as those with arthritis.
And, at the same time, these technologies are also providing peace of mind for loved ones and carers. Using home automation elderly Australians can:
• Operate lighting and heating without leaving their chair.
• View and allow access for visitors using a smartphone.
• Automatically adjust temperature based on time of day.
• Automatically activate lights upon entering rooms.
Combined, these features can take the difficulty out of everyday tasks. They can make living at home easier and more enjoyable, without relying heavily on younger family members for support.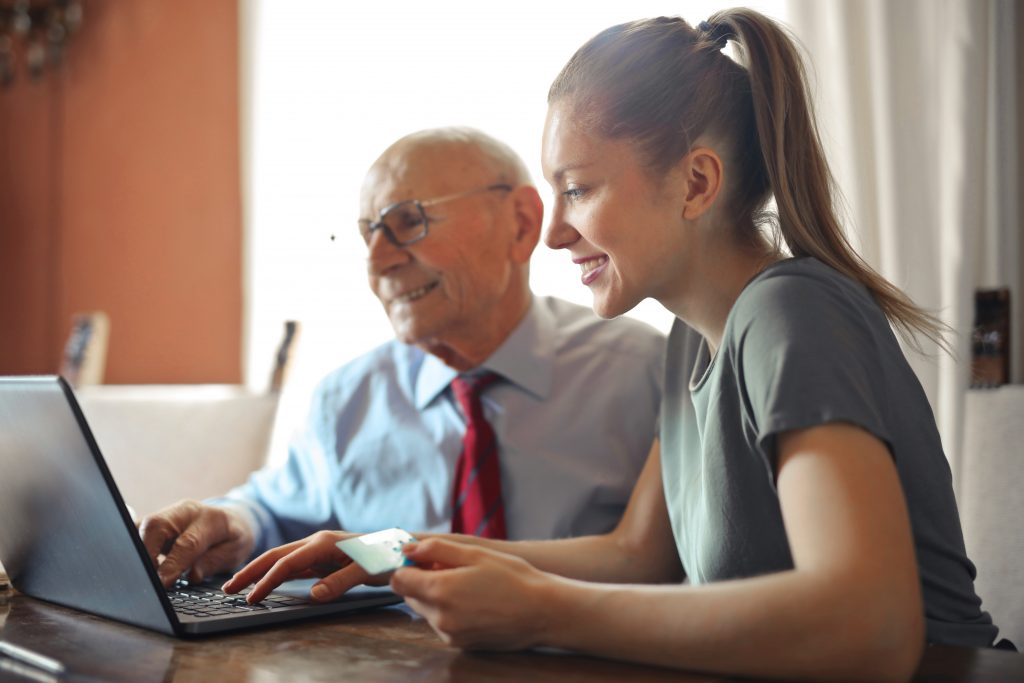 What are the benefits of a smart home?
Entertainment
Music and TV-related smart home gadgets are popular starting points. You can group smart and Wi-Fi speakers together or use them individually – a smart speaker has an assistant built into it, while a connected speaker can be controlled by an app or a smart assistant via your Wi-Fi. Select music, play, pause, stop or skip tracks via your phone or voice commands. Some TVs have built-in smart home features, but media devices such as a Google Chromecast or Apple TV are often a better option. These devices plug into a TV and let you cast video to it from another device, control streaming services like Netflix with your phone, or be controlled via voice if you have a compatible smart assistant.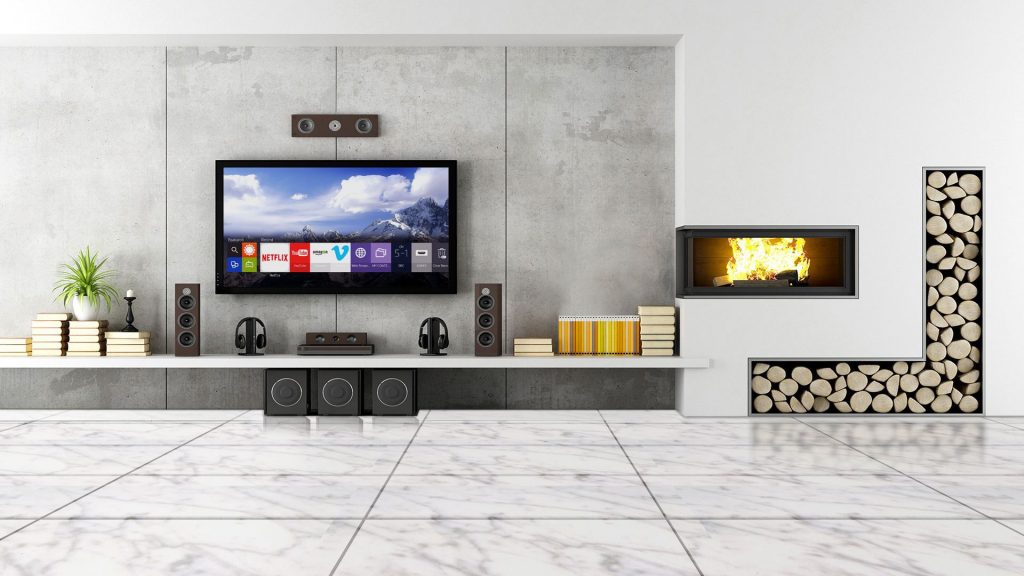 General appliances
New appliances are getting smart all the time. Fridges, ovens, washing machines and even microwaves have joined the fray with a variety of uses, such as pinging your phone when something is cooked, or the washing is done. Smart fridges have an internet-connected touchscreen on the front and some include internal cameras to answer the age-old shopper's conundrum of "do we have milk at home?". Smart switches let you turn devices on or off with voice commands or from your phone. Plug your 'dumb' appliance into the switch, which in turn plugs into an outlet. Suddenly an old lamp becomes another smart light, or you can double check you didn't leave the iron on when you left the house. If you did, turn it off with the tap of a finger.
Lighting and temperature control
Smart lights can turn on and off, dim, and some change colour via an app or smart assistant. You can program most to simulate an occupied house when you're away, and you can create 'scenes', which are pre-set configurations such as your preferred lighting conditions for movie night. Smart thermostats are yet to make their way into Australia, but devices such as the Sensibo are a useful workaround. This gadget acts like a normal universal remote, except you stick it to a wall and control it via a phone or smart assistant.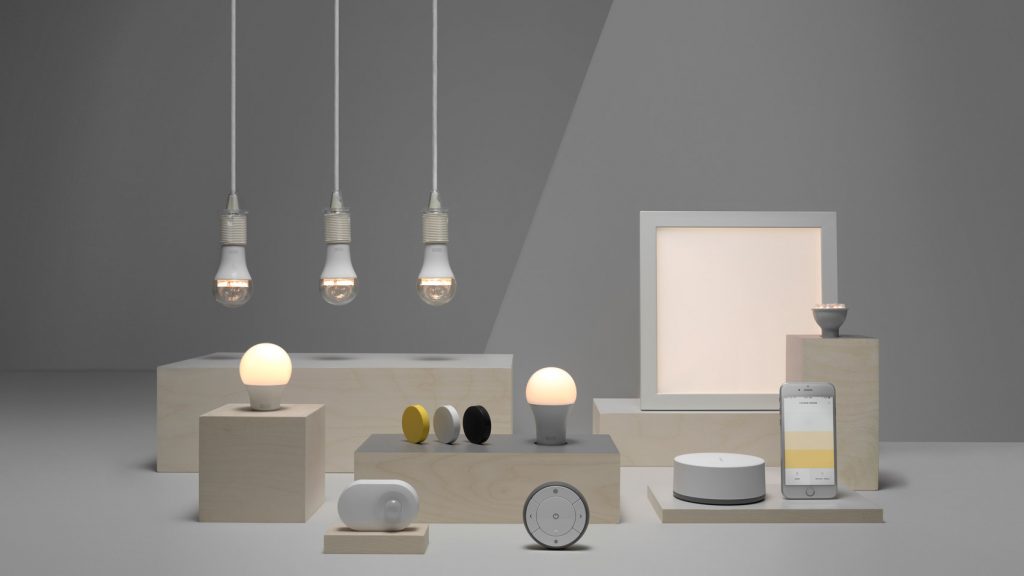 Home security
Smart cameras connect to your Wi-Fi network and are controlled via app or voice. Coupled with a smart lock, you can see who's at the door and unlock it without even getting up. You don't even have to be home. Some smart locks let you set time-limited keys for other people, so your house-sitters can use an app on their phone to get in while you're away, or cleaners can get in during certain hours, but not others.
Sustainability
Some gadgets and appliances track energy and water usage so you can work out how to cut back and help the environment.
Remote access
A lot of IoT gadgets can be controlled from anywhere, as long as you have an internet connection.
Accessibility
Home automation and voice commands have opened up a world of accessibility options for people with disabilities. You can control TVs, music, and unlock the front door via voice commands without needing to get up. You can also do all this with a mobile device or tablet if you're unable to speak.
What Can I Automate In My Home?
Simply put – Everything!
With the right technology and expertise, there's no limit to the functionality you can achieve in your smart home. All you need to do is decide what you want to achieve and the best way to do it.
Here's what you need to know to plan your smart home.
What can you achieve with smart home automation?
Just about anything that runs on electricity can be automated in a smart home. First, you need to decide on the functionality outcomes you want so you can choose the best systems to achieve them.
Here are some of the most useful and popular home automation features:
1. Automatic lights
You can use sensors to turn on lights when someone enters a room. This can be especially useful in hallways and staircases, where light switches may not be conveniently located. You can also programme lights in more advanced ways. For example, you can have your lights turn on very dim after 10pm and slowly ramp up to only 30 per cent brightness. This can help make getting up during the night less disruptive to your sleep.
2. Automatic door locks
Sensors can detect your smart phone when you arrive at your home and automatically unlock your front door or open your garage for you. Unlocking your front door or garage can also activate a variety of other systems such as lights, music, and heating. These systems can also recognise different people and who can each have customised settings.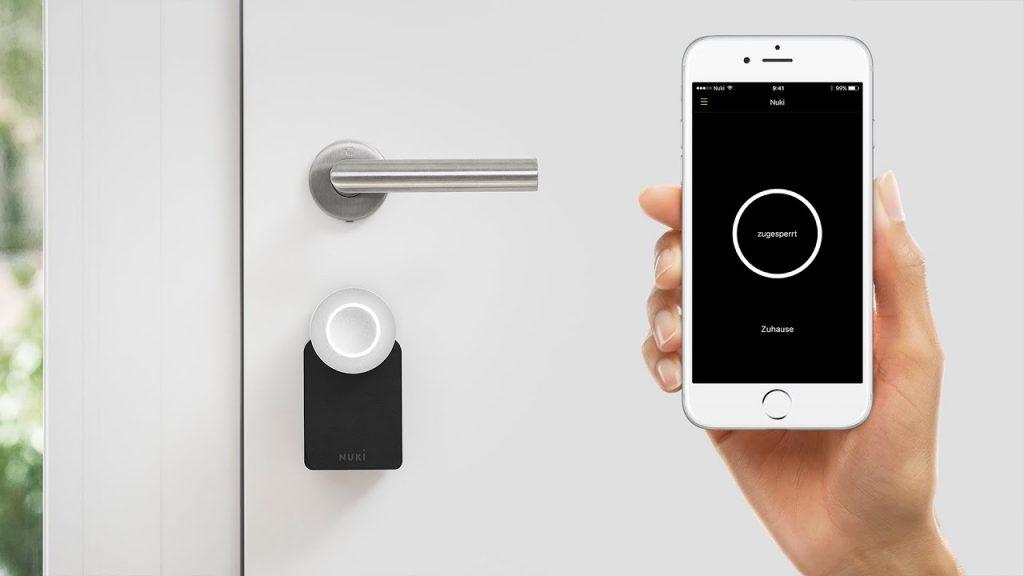 3. Smart security cameras
Smart security cameras can automatically detect motion outside your home and notify you on your smartphone and send you live images so you can assess the situation for yourself.
4. Automatic blinds
Sensors can detect the temperature and brightness in a room and automatically close or open your blinds to optimise the temperature and reduce your need for heating and cooling. On a hot day in summer, your blinds can close automatically, or on a sunny day in winter, they can open automatically to make the most of the sun and reduce the amount of heating you need.
5. Automatic heating and cooling
You can programme your heating and cooling to turn on automatically at certain times or temperatures as well as having them turn off automatically if sensors detect nobody is using the room. The first step is deciding on the features you want to achieve. Along with everything mentioned above, there are all kinds of security, entertainment, and energy efficiency features to choose from. After that, you need to consider the best way to achieve your smart home automation goals.
You should consider DIY Solutions.  These are off-the-shelf smart devices have become very popular in recent years. There is a lot you can achieve with a virtual assistant such as Google Home and smart devices such light bulbs, speakers, and cameras. This is where a lot of people want to start when they think about home automation. However, there is a big difference between virtual assistant products and a complete home automation solution. There are limitations to what you can achieve with DIY products, and you may find you need to replace incompatible systems in the future if you choose to expand the automation features of your smart home.
Home automation for beginners, choosing your products.
Choosing which types of products are right for you will depend on your needs, as well as what you want to achieve with home automation. Here are five smart home solutions and the products typically associated with them.
How much does it cost?
The price of home automation depends on how far you want to go.
Simple, $100 – $200: If you want to walk into a room, tap a button on your phone and watch a couple of lamps turn on at once, you can retrofit smart switches to so-called "dumb devices" for about $50 per switch. You can add an entry-level smart speaker from Google or Amazon for about $80.
Intermediate, $500 – $1000: This is where things start to get a little more advanced, but are still generally limited to basic commands. Here, you're buying devices that can connect to an automation network piggybacking on your Wi-Fi, to do things like dim lights, turn on speakers or schedule a heating cycle.
Advanced, $5000+: At this point, things get expensive and a lot of fun. In addition to issuing simple commands, you gain the ability to monitor devices from a smartphone or smartwatch. You can check the washing, see how long it will be until your roast is done and even ask Google to suggest recipes based on the expiration dates of foods in your fridge. Direct commands can become colloquial e.g. you can say "Alexa, it's cold" and she will know to set your heater to its optimum temperature. Dig a little deeper and you can set entire rooms to respond to a single command. "OK Google, I'm going to bed" can turn off all the electronics in your lounge room, while activating lights in the bedroom. After a while, high-end products can even pick up on your habits and routines. That morning command to turn on the heater in winter can become automated.
Why does the price jump so dramatically when you want to move beyond the basics? Aside from adding simple controls such as on/off, you can't really retrofit a dumb device to make it smart. In order to fully automate your home, you need the latest products from major brands, and these don't come cheap. However, new technology rarely remains expensive as time rolls on, so expect to see smart appliances and technology become much more affordable in the coming years.
Is it difficult to create a smart home?
This depends on how far down the rabbit hole you'd like to go, but unless you're into crazy-advanced territory where multiple third-party devices are communicating in sequence at exactly 8:03 in the morning, you'll find setting up IoT devices isn't overly complicated.
In order to fully utilise smart devices you'll need:
• a consistent Wi-Fi signal wherever you place your IoT gadgets
• a smartphone, tablet, smart speaker or smart speaker-enabled device (such as a new TV).
Some systems require you to connect a hub to your modem or router. This serves as the proprietary signal between the smart devices and your home network, but most work by themselves.
In theory, all you need to do is install the relevant apps on your smartphone and connect the smart device to your home network – the tech handles the rest.
However, networking is rarely straight-forward, so you may find yourself troubleshooting for a while until communication between the product and your smartphone, speaker and so on, is consistent. But it's certainly within the realm of anyone with a bit of technical knowhow.
Even operating and setting up a series of commands via apps isn't too tricky, although it can be time consuming at first. You may, for example, have to manually select all the devices you want to deactivate when you say "OK Google, I'm going to bed."
Why choose Voltora Industries for data and home automation?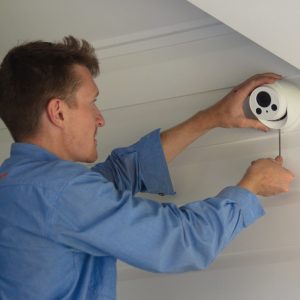 At Voltora Industries we are your local experts in smart homes.
Whatever you want to do with your smart home, we can help you to do it with a tailored solution that matches your needs, special requirements, and budget.
In every engagement, Voltora specialists work with you to customise the right wireless setup to fit your unique technology requirements.
Whether you're after general information on home automation for beginners or exact details regarding specific products or services, we can provide you with the expertise you need. Call us today on 1300 799 430 to find out how we can help you convert your home into a 'Smart Home'.
Lets get started